Can Sunscreen be Harmful?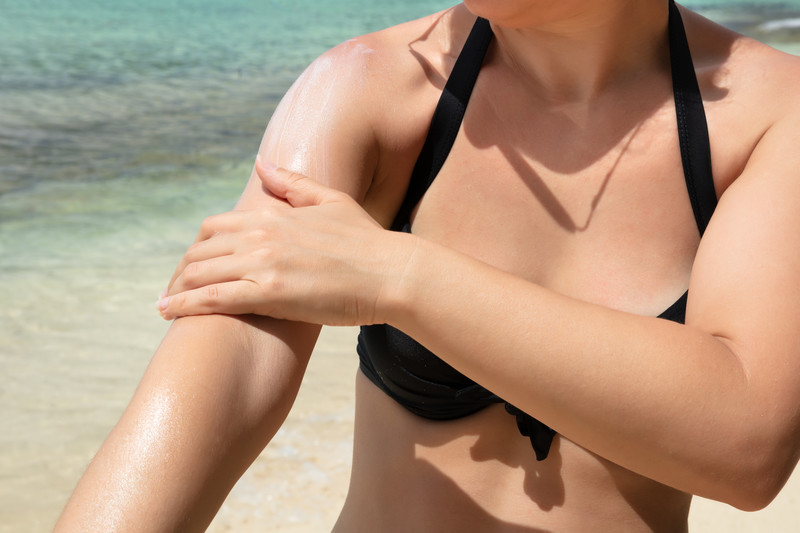 As we enter the hottest part of the year here in Florida, we are being asked by more and more of our patients; "Is Sunscreen dangerous?" There are numerous articles online and in the news questioning the safety of some of the ingredients often found in sunscreens. In fact, the FDA is now questioning the entire sunscreen industry about the safety and effectiveness of two specific commonly used ingredients; zinc oxide and titanium dioxide. This being the case, and given all the talk and other reports questioning the safety of sunblock, we decided to post some current information about the safety of sunscreen.
Above all, we feel that one should know that sunscreens often contain ingredients to help them penetrate the skin. The purpose of this is to enhance the product's ability to better adhere to the skin or be waterproof. The problem here is of course chemicals being absorbed into the body. So much so that they can actually be measure in blood, breast milk and urine samples.
In short, the FDA has not yet banned or found any of the current ingredients used in sunscreens to be unsafe due to a lack of data. But there is some data out there from independent studies and other health agencies that seem to suggest that those who regularly use sunscreens, should be aware of which ingredients are in question, and consider avoiding the products that contain them.
This information and a much closer look into this question about sunscreen can be found on the Environmental Working Group, (ewg) website. It is a very informative report and we encourage all who use sunscreen to check it out: https://www.ewg.org/sunscreen/report/the-trouble-with-sunscreen-chemicals/